Consider donating and making changes to Figs & Olives Publications today!
Figs & Olives Publications where you spend your donations in the right place.
You can donate in varoius ways:
Let's talk about the difference you can make

when you donate to figs & Olives Publications
Figs&olives donations
Making a difference  
Donating Figs & olives will help in many fields: publishing new books, workshops, films, and reducing prices of books.
Figs&olives donations
Never to humiltation  hussein
Donations also targets adults, book and animated film.
For Adults:
Descriptive adult comic book on the sorrow and tragedy of 10th of Muharram

1.5-hour animated film with lamentation and voice over accompaying the book
Figs&olives donations
the new adolescent novel
But why is Prayer so Special is a novel  that targets adolescent, analysis of the importance of the prayer.
Figs&olives donations
Moreover, the islamic folktale
Once Upon A Journey, by supporting us we can provide:
Teaches adolescents fundamental Islamic principles through short stories.

Each story offers its unique approach to bettering our morals & beliefs.

Key themes focusing on life's purpose, intentions, goal-oriented, and God.
Figs&olives donations
To see as god sees
By donating us, you will help teens and young adults to search for god, donation goes a long way:
Follows the journey of Yahya Jr. – a young orphan on a quest to understand how his parents have come to see as God sees.

Multilayered in depth – made to be read over and over again in search of

God.

A fictional quest that guides teens & young adults back to the core questions of their youth.
Figs&olives donations
any amount wether big or small, helps
With your donation, we can offer:
Future book characters to include your loved ones' names or facial features.

A page that asks the reader to recite the Fatiha to a deceased loved one.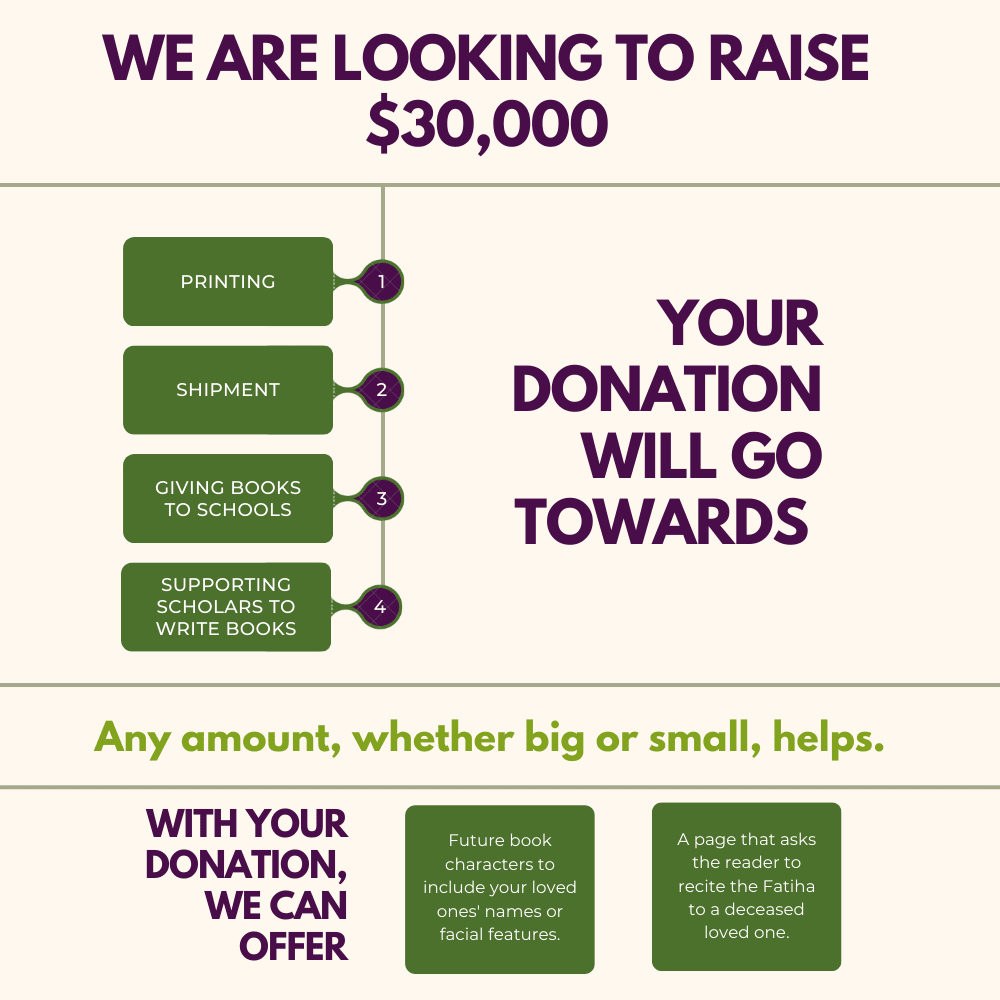 We would like to ask you some questions to know how would you volunteer