Thank you for visiting Figs & Olives Publications
We value your feedback and questions. Please don't hesitate to reach out to us using the form below or through the following contact information


Complementary Message from the Author.
We would like to hear from you! Get in touch!


we offer discounts on bulk purchases of our publications? Bulk purchase discounts start at a quantity of 10 books for each. If you are interested in purchasing a large number of our books, please contact us at admin@fopublications.com for more information.
We look forward to hearing from you.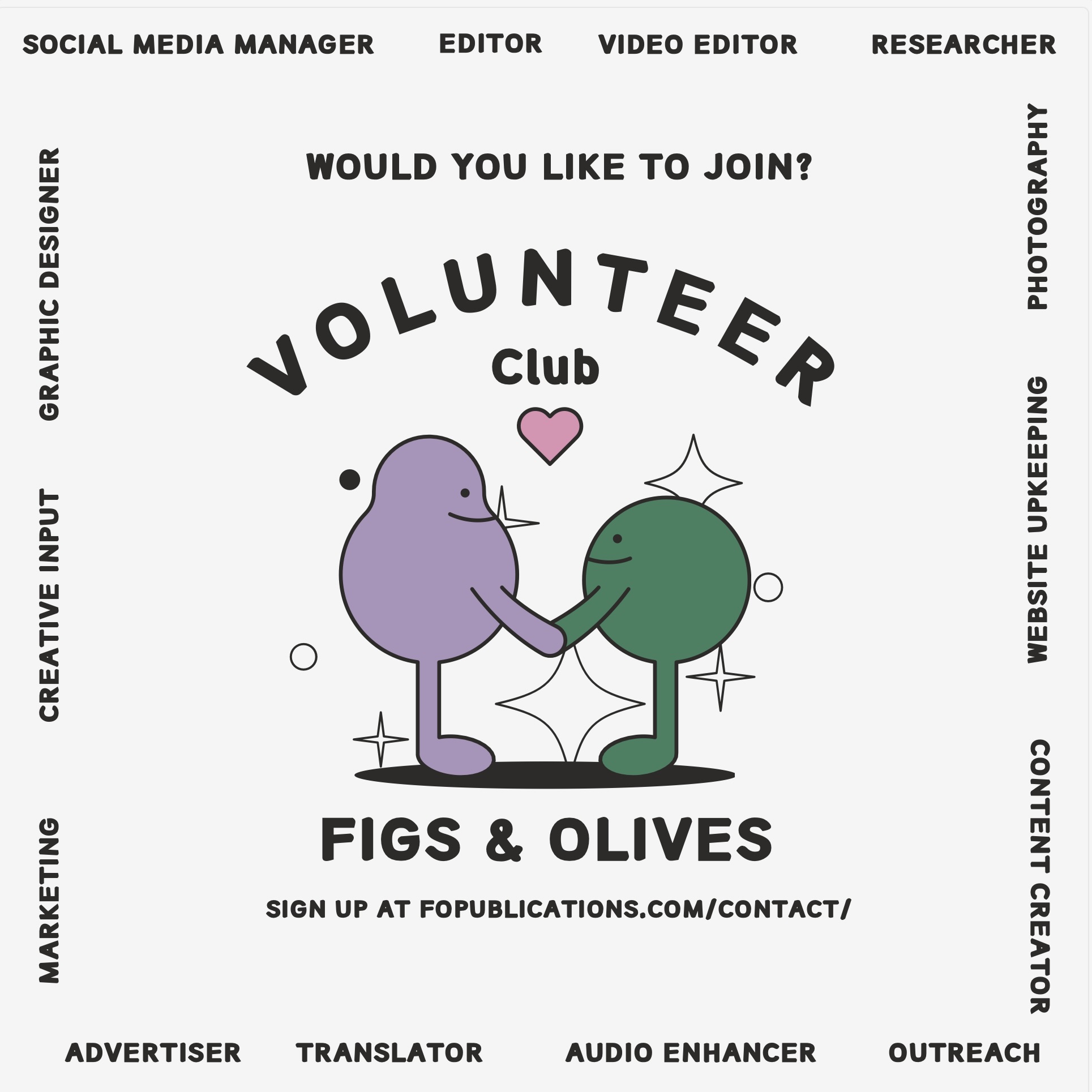 Doors are open for volunteering opportunity!


Have you missed contacting us?